Whale Watching Husavik, Iceland
Whale Watching Húsavík named as Whale Watching Capital of Iceland. Humpback whales, The blue whales, mink-whales and white-beaked dolphins plus the smallest type of whales can be found while just sailing on the beautiful Skjálfandi bay. A mere 1,5 hour drive east of Hauganes is Húsavík the beautiful town by the sea of Skjálfandi bay. With over 2,200 inhabitants, who mainly work in tourism and fishing along with small industry and retail, whale watching Husavik is now a globally recognized center for whale watching in the area. We recommend that you pay Husavik Whale Watching Museum a visit while in Husavik to give you a clear picture of our relationships with the whales through the centuries has been.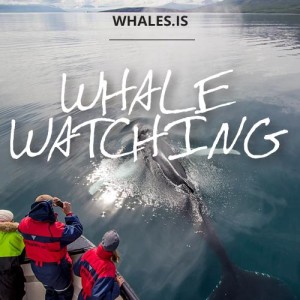 In Husavik you can also find a very informative and interesting civic museum about culture and biology where you can, among other things, see a stuffed polar bear which arrived from the island of Grimsay in 1969. Also there you can get a glimpse of ancient boats used here in Iceland for centuries for fishing and transporting people, animals and goods.
Book now Whale Watching Iceland Tour with us!
Fore those of you who are thirsty for more history, you can also find The Exploration Museum, which focuses on the history of human exploration Husavik is also home to The Exploration Museum, a museum about the history of human exploration from the early explorers to the exploration of space. Located outside the museum is a monument honoring the astronauts of the Apollo mission who trained in the area during the 1960 and later landed on the moon.
Beside museums and whale watching Husavik is just a stone's throw away from the fantastic region of Mývatn where you can find diverse animal population. Also in the region is the national park of Jökulsárgljúfur which lies to the north of the waterfall Dettifoss, the most powerful waterfall in Europe. The aria is famous for its volcanic mountains and chaotic canyons formed by a volcanic eruption under the then present glacier. Hljóðaklettar (echo rocks), Rauðhólar (red hills) and the grand canyon of Ásbyrgi, with its horseshoe shape, are also notable attractions.
Prices
Price: 9.900 ISK per person
4.950 ISK for kids 7-15 years old
Free for kids under 7 years.

Prices include 11% VAT. Included: 2-3 hour guided tour, coffee and refreshments, fishing rods and warm overalls. Our boats have free open WiFi.
This is a fully guided tour and we offer coffee and homemade pastries. You will also have access to free WiFi on board our boats!
Humpback whales, minke whales, dolphins and porpoises are commonly spotted during these popular tours.
We look forward to seeing you on board! – Book now!
Departures in 2017
We have opened for 2017 bookings!
1/5 – 14/5
15/5 -10/6
11/6 – 10/7
11/7 – 25/8
26/8 – 10/9
11/9 – 30/9
1/10 – 31/10

13:30

9:30

13:30

9:30

13:30

18:00

9:30




10:30




13:30




14:30




18:00

9:30

13:30

18:00

9:30

13:30

13:30
Join us now for a Whale Watching Iceland tour on a classic Icelandic OAK boat!
Whale Watching incl. 30min Sea Angling
100% Whale Watching
All tours are 2,5-3 hrs long.