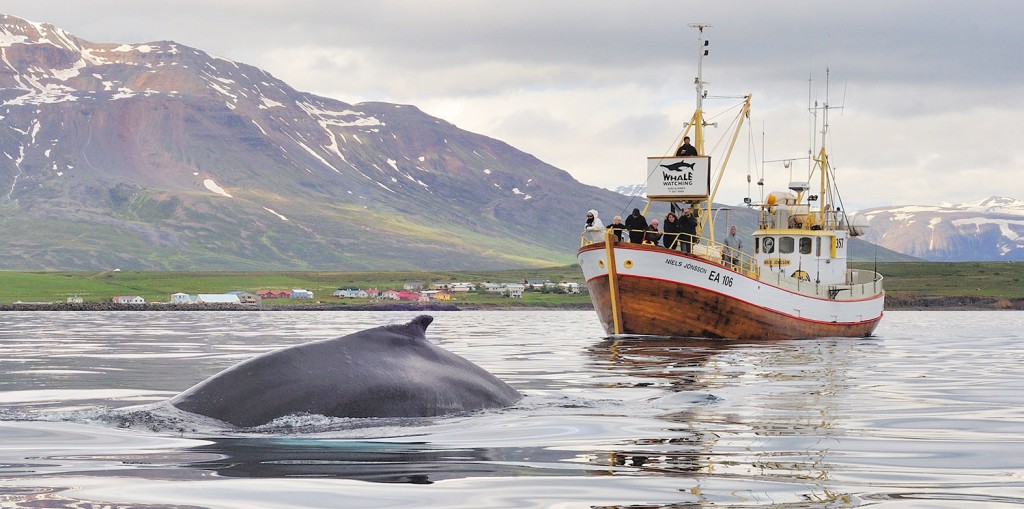 Whale watching is our life and joy. We live by the Eyjafjordur bay and are privileged to have all these wonderful creatures swimming in the ocean within reach. We cannot wait for you to meet them. The tours include Whale Watching with whales spotted in over 98% of the tours over the years. Our surroundings is the beautiful Eyjafjörður bay which has in the recent years been a habitat for humpback whales, mink whales, dolphins and more species.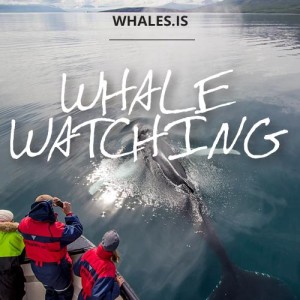 As we set sail to reach the whales, our guides – who are locals and highly experienced, will make an effort to make you feel as comfortable as possible. You'll receive warm overalls and there are blankets on board. To ensure that the animals are not disturbed by our presence, we sail at a constant speed towards the whales' habitat. As a result, a variety of species, from humpback whales to tiny porpoises, often surface within a few feet of the boat. When we reach the whales we'll make sure not to disturb them with loud noises or sharp movements. Respect for the whales is a key to our tour.
Join us for a Whale Watching Iceland Tour!
This is a fully guided tour and we offer coffee and homemade pastries. You will also have access to free WiFi on board our boats!
Humpback whales, minke whales, dolphins and porpoises are commonly spotted during these popular tours.
We look forward to seeing you on board! Book Now!
Photos from our whale watching tours.
Every time we sail out to sea we look forward to see what whales are waiting for us. Sometimes the whales come really close – we are always careful around them and treat them with utmost respect.
All these photos are taken from our boats and most of them without a magnifying lens. The whales get very close to the boats and swim around the boat and under it.
Departures in 2017
We have opened for 2017 bookings!
1/5 – 14/5
15/5 -10/6
11/6 – 10/7
11/7 – 25/8
26/8 – 10/9
11/9 – 30/9
1/10 – 31/10

13:30

9:30

13:30

9:30

13:30

18:00

9:30




10:30




13:30




14:30




18:00

9:30

13:30

18:00

9:30

13:30

13:30
Whale Watching incl. 30min Sea Angling
100% Whale Watching
All tours are 2,5-3 hrs long.